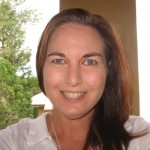 I am passionate about personal well-being and spiritual growth and was first attuned to Reiki over 10 years ago. I have since trained in Lomi Lomi Massage, Chakra Therapy, Pellowah, Sekhem and Crystal Energy Healing and combine these modalities according to clients' needs. I have an especially potent connection to Crystals and continue to deepen my practice with these powerful yet subtle energies.
After many years of working with Reiki, I stepped into the role of teacher and completed my Reiki Master training and now offer Reiki Attunements up to Master Level.
I aim to share with you the power to change and heal, to learn the lessons inherent in life events, the power to forgive and let go, to make conscious decisions, the power to exercise compassion and patience, and most of all the power to love yourself. All these can be claimed and owned.
I offer Reiki and Crystal Energy Healing treatments at a Paddington Studio, Brisbane.
You are welcome to contact me if you would like any further information.
Namaste
Monnie.